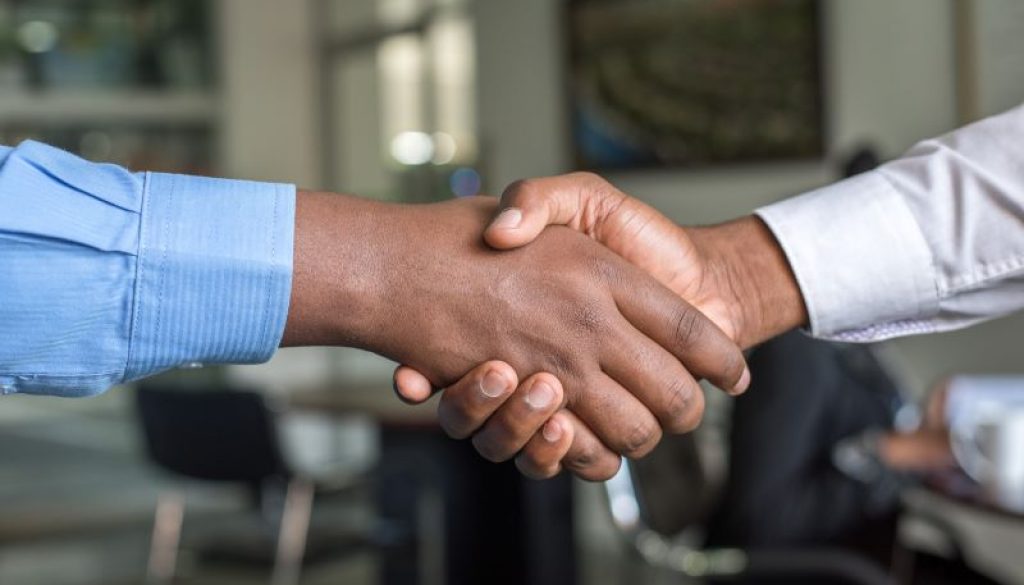 The world is at a phase where life is lived not as we know it or imagined it to be. This is what experts have termed "the New Normal". As individuals, governments, medium and large-scale enterprises struggle with the need to thrive in this new world, small and micro scale enterprises who already have many challenges up against them are also not left out.
Despite the numerous challenges small businesses have to contend with, there are also countless opportunities for businesses to grow and thrive in this new economy. Unfortunately, only a few of the thousands of micros, small and medium businesses in Nigeria are either aware of these opportunities or fully prepared to take advantage of same.
Thus, as a micro, small, and medium business owner, now is the time to look inwards and begin to position your business for collaboration, continuity and growth in order to take advantage of these opportunities.
Collaboration
To collaborate with another organisation you first need to know your business and understand your strengths, weaknesses, opportunities and threats, then you can ascertain the gaps to be filled, the goals you want to achieve and the right partner to synergise with in order to attain your desired objectives.
This process will enable you articulate your vision and your values, as well as the structures and support systems that should be put in place to enable your business run seamlessly. Find management consultants who can help you define a clear vision, structure and strategy for your business on www.msmestandards.com
Now that you seek a handshake with your business partner, you need to understand that collaboration is about "give and take". Thus, you need to have a unique value proposition, and be ready to show:
Consistency and Reliability
Compliance with all regulatory requirements to a large extent and most importantly
Customer focus
To avoid rejection, these 3Cs are important and should be taken seriously even before you start sourcing for business partners.
Also Read COVID-19: What Can MSMEs Do Differently?
Continuity
Can your business outlive you? Can it withstand the pressures that come with running a business? What structures, controls and risk management framework do you have in place? These are some of the questions local and most international business partners ask because they seek businesses that are sustainable. This is why having a solid foundation and a business continuity plan is essential.
Business Continuity Plan (BCP) has been one of the buzz phases during this Covid19 pandemic and smart small businesses are already taking automation and digital transformation seriously in order to ensure their business operates based on systems and not sentiments.
A BCP enables you outline procedures and instructions to follow in the face a major disruption. It covers your Processes, People (internal and external) and Platforms.
Small businesses remain small because they ignore some of these subjects with the believe that it is meant for only large-scale enterprises. It is important to reiterate that large-scale enterprises where once small and took these things seriously that is why they grew and currently run without their founders being involved in the day to day running of the organisation.
Want your business to outlive you? You need to start working on the lessons in the book "Built to last by Jim Collins". They are:
Clock Building, Not Time Telling – go beyond a great leader to building a great institution
No Tyranny of the "Or" – embrace the genius of "and". e.g. profits AND purpose, conservative AND bold, ideological control AND autonomy.
More Than Profits – find your organization's purpose and build the "core ideology"
Preserve the core and stimulate progress – change everything readily, except the core beliefs and values. i.e. adapt without compromising your core ideals.
Big Hairy Audacious Goals (BHAGs) – think big, aim high
Cult-Like cultures – cult-like adherence to the culture
Try a Lot of Stuff and Keep What works – try a lot of experiments and keep what works
Home-Grown Management – hire leaders from within
Good Enough Never Is – strive to do better tomorrow than you did today, by making continuous improvement an institutionalized habit (a way of life) not just a program or process improvement.
One of the service categories of MSMEStandards is commitment to continuous improvement. Want to be a facilitator or engage verified experts in various field then you should sign up to www.msmestandards.com. You can also get help needed to improve your business process and policies.
For more insight and help in getting your business on track, don't hesitate to reach out to us via info@msmestandards.com. You can also use the MSMEStandards Platform Free of charge to list your services as a Service Provider and also benefit from engaging other reputable businesses as a Service User.