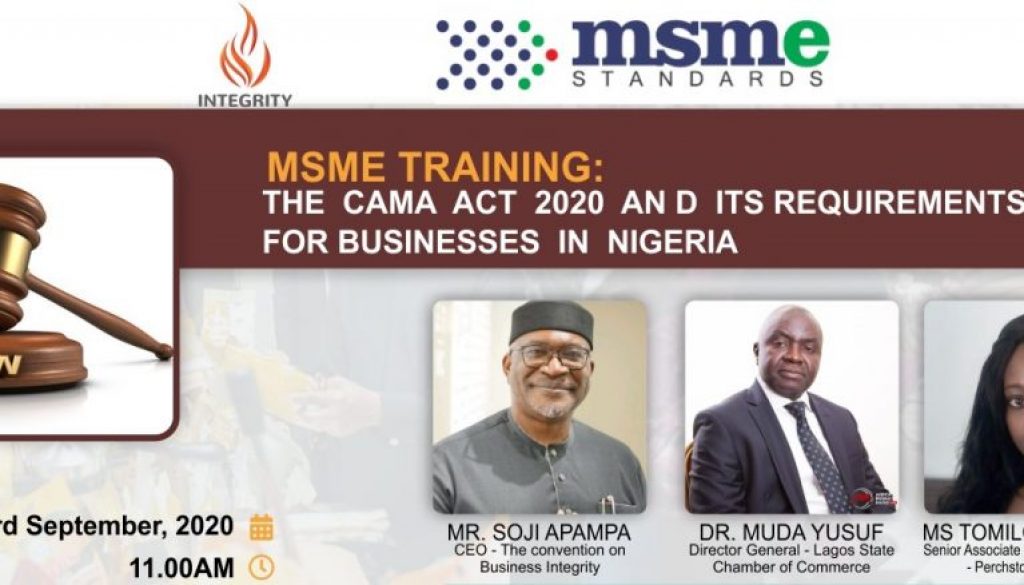 Micro, Small & Medium Enterprises (MSMEs) are crucial and known contributors to employment, economic and export growth of nations. In Nigeria, MSMEs contribute 48% of national GDP, account for 96% of the private sector and 84% of national employment. However, the novel COVID-19 pandemic, which has ravaged the entire globe, has negatively impacted businesses all over the world, especially MSMEs. According to a new survey done by FATE Foundation and dubbed "The impact of COVID-19 on Nigeria MSMEs", 3 out of every 10 Micro, Small and Medium Enterprises (MSMEs) operating in Nigeria will not survive through the coronavirus pandemic; this survey showcased how bad businesses in the segments have been negatively affected since the outbreak started.
It has become imperative that MSMEs need to have strategies, relevant and practical information/tools as well as new skills to stay afloat, survive, thrive and navigate through these stormy times. We believe that businesses should be abreast of relevant regulations and laws that are operational within their territory of operations to enable them comply with all relevant laws. Also, the new CAMA now has business friendly provisions that will benefit MSME at this period and post – COVID-19.
We have therefore put together this free training to educate and highlight the requirements of the new CAMA Act 2020 for different types of businesses to enable them to comply with the regulation.
The confirmed facilitators at the training include:
Soji Apampa- CEO- The Convention on Business Integrity/ Integrity organisation
Muda Yusuf- Director General- Lagos State Chamber of Commerce and Industry
Tomilola Tobun- Senior Associate & Head of Solicitors- Perchstone & Graeys
Expected participants at the training will include small and Micro, small and medium enterprises across the nation, some of which have already subscribed to our MSME standards platform as well as other interested businesses that want to comply with all relevant regulations in the country.
The training is scheduled to hold on Thursday, September 3rd, 2020 at 11am.