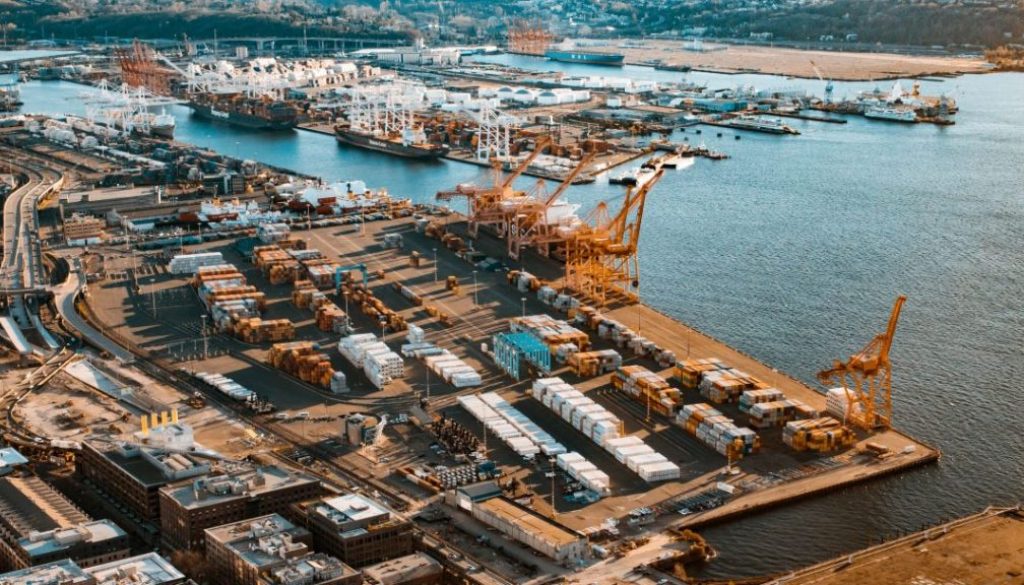 The Maritime Anti-Corruption Network (MACN) — a global business network of over 130 companies working together to tackle corruption in the maritime industry—is expanding its Collective Action initiative in Nigeria with the support of the Siemens Integrity Initiative. The project will be implemented by MACN and the Convention on Business Integrity (CBi) and run from 2020 up to January 2023.
Over the coming three years MACN and CBi will enable port users to demand, track, and ensure greater compliance in Nigerian ports, help strengthen government capability to establish compliance systems and collaboration between business, government and civil society. This will create the platform for the cultural changes that are necessary to improve trade flows in and out of Nigeria, and support the social economic growth the Nigerian government is targeting.
''The Lagos Chamber of Commerce and Industry (LCCI) welcomes this intervention by the CBi and MACN. Ports processes and procedures are in dire need of reforms. It is our hope that this initiative will advance the cause of the needed change process.''

Muda Yusuf, DG Lagos Chamber of Commerce and Industry (LCCI).
The goal of the project is to establish more effective seaports and terminals services in Nigeria and adopt corruption prevention practices via improved compliance with Standard Operating Procedures (SOPs).
The Key Objectives that the project set out to achieve:
The Key Objectives that the project set out to achieve:
To build stronger business collective action amongst ports users in Nigeria
To popularise the use of the SOP and the Grievance mechanism between the stakeholders in Nigerian ports nationwide.
To encourage an anti-corruption business collaboration within the stakeholders in the cargo segment of the ports in Nigeria.
To build a stronger government compliance environment
Plans to train 600 Compliance Officers within the 14 agencies at each port location within the country
To build public-private arrangements for oversight of compliance with Standard Operating
To encourage Civil Society prepare and publish annually independent assessment of progress of corruption prevention at the ports.
To foster "Regulatory Conversations" between business Leaders and Government around different aspects of compliance at the ports
To encourage Improve consequence management on those consistently non-compliant.
This initiative would be formally launched at a virtual event (webinar) on July 23rd, 2020. The launch, which would bring together major players and stakeholders in the Maritime sector, would sensitize all the Stakeholders on the initiative, the different platforms and tools for effective implementation as well as reiterate the role of collective action in the successful implementation of the project.
Confirmed speakers at the Webinar include, Mr. Soji Apampa- CEO-Integrity Organisation, Mr. Laoye Jaiyeola- CEO, NESG and Dr. Muda Yuusf- DG, LCCI.
To participate, kindly register below:
For more information, kindly go to https://www.cbinigeria.com/press-release-maritime-anti-corruption-network-macn-to-scale-up-collective-action-in-nigeria-with-support-from-siemens-ag/
For questions and clarifications on the MACN initiative, the Launch and other related issues. Kindly contact helpdesk@cbinigeria.com- 09071013336