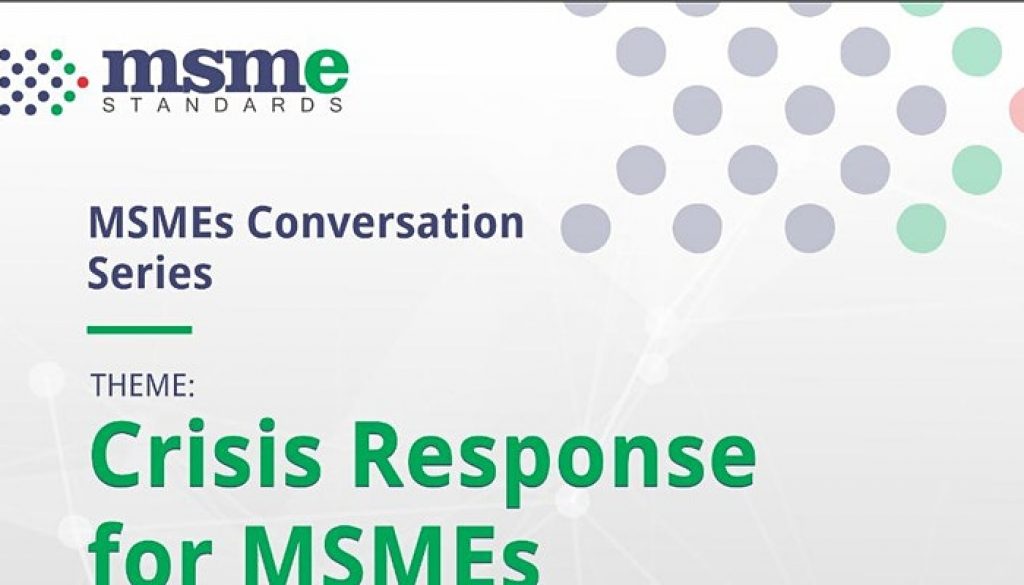 The Convention on Business Integrity under its MSMEStandards Project and in partnership with Proshare and DealHQ cordially invites you to its Webinar Conversation Series themed "Crisis Response for MSMEs" scheduled to hold on Wednesday, May 06, 2020, from 11:30am.
In the light of the current realities of the COVID-19 Pandemic, the grappling uncertainties around the economy, business continuity, food security, social welfare, contract performance and global mobility remain very disturbing in some case even more so than the ravaging COVID-19 virus itself. Amidst global conversations around appropriate business responses and strategies there seem to be lacking, a targeted, focused approach to crisis response for MSMEs who are projected to be the most hit by the catastrophic impact of the virus on business continuity and sustenance.
This MSMEStandards Webinar will:
Bring together thought leaders within the Nigerian Business community to propose home grown solutions to address the going concern risks to MSMEs;
Create a platform for business owners and leaders to ask questions around their peculiar challenges and concerns;
Propose appropriate responses and strategic plans required to minimize the disruptive impact of the pandemic to MSMEs and to achieve timely business recovery.
Key focus areas to be discussed by experts in the Leadership, Legal, Regulatory, Digital & Finance Space are:
Leading during a pandemic – What should business owners/leaders be doing? Esiri Agbeyi, Partner, PwC
Navigating Contractual Rights and Obligations: When does force majeure or frustration set in? Ajose, Lead Advisor, DealHQ
Stimulus, bailout, concessions: Government Intervention for MSMEs and the recovery curve Soji Apampa, CEO, CBi Nigeria
Digital Transformation for small businesses: what, when and how? –
Loan and Credits – Navigating ballooning interest carry and imminent default
To participate, kindly register HERE msmeconversations.eventbrite.com
You can also connect with us on Twitter, Facebook, LinkedIn and Instagram with the name MSMEStandards and join the conversation using these hashtags #MSMEConversations #MSMEStandards #CrisisResponse.
For any other enquiry, kindly send a mail to info@msmestandards.com .
You can access also list your Services or become a Service Provider Free of Charge on MSMEStandards