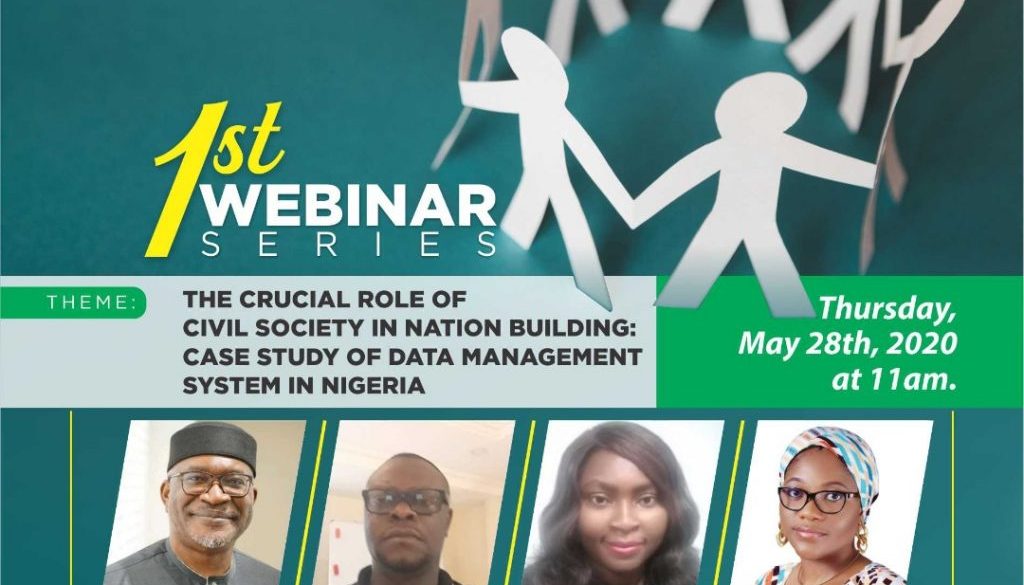 With the extension of the easing of the lockdown, please ensure you are taking responsibility for your health by keeping safe and abiding by the guidelines of the NCDC, the Federal and State Governments.
On the 5th of March, 2020, The Convention on Business Integrity held the 6th in the series of the Regulatory Conversations, themed, "National Identity Number (NIN): Matters Arising & Implications to Nation Building". The forum addressed the NIN and its regulatory framework, the need to urgently accelerate the enrollment of more citizens on the NIM database, the mandatory use of the NIN as well as its implications for all associated activities and business transactions in Nigeria.
In a few short weeks after the event, issues raised were brought to the fore in light of the COVID-19 pandemic. The relevance of the discourse in present day realities in the Nigerian socioeconomic sphere can only be imagined. Recent events in Nigeria has exposed the inefficiency in our Data Management system especially in the area of identifying and capturing the vulnerable in our society, their numbers and location. How do we plan adequately when we do not have accurate data indicating the basic information of the citizens? The best time to Act is NOW.
We had mentioned, in an earlier on-line engagement that, these conversations would be on-going during this period. We believe this is the right time to bring the issues to the fore and get the attention of policy makers to take the right steps in this regard.
In line with this, we have scheduled a webinar in collaboration with Citizens Connect themed: "The crucial role of Civil society in Nation building: Case study of the Data Management System in Nigeria".
The objective of the webinar is to provide a platform for influencers within the Nigerian civil society to discuss and proffer solutions to these lingering issues. At the end of the webinar, a communique would be developed and presented to the relevant policy makers as a tool to drive this specific policy. This webinar is scheduled to hold on Thursday, May 28, 2020 by 11am.
Confirmed speakers at the Webinar include,
To participate, kindly register HERE
Due to time constraints and in other to have an organized discourse; we want to encourage our stakeholders to send their questions and comments ahead of time for easy collation to yinka.johnson@cbinigeria.com.
We look forward to you participating at this Conversation series.