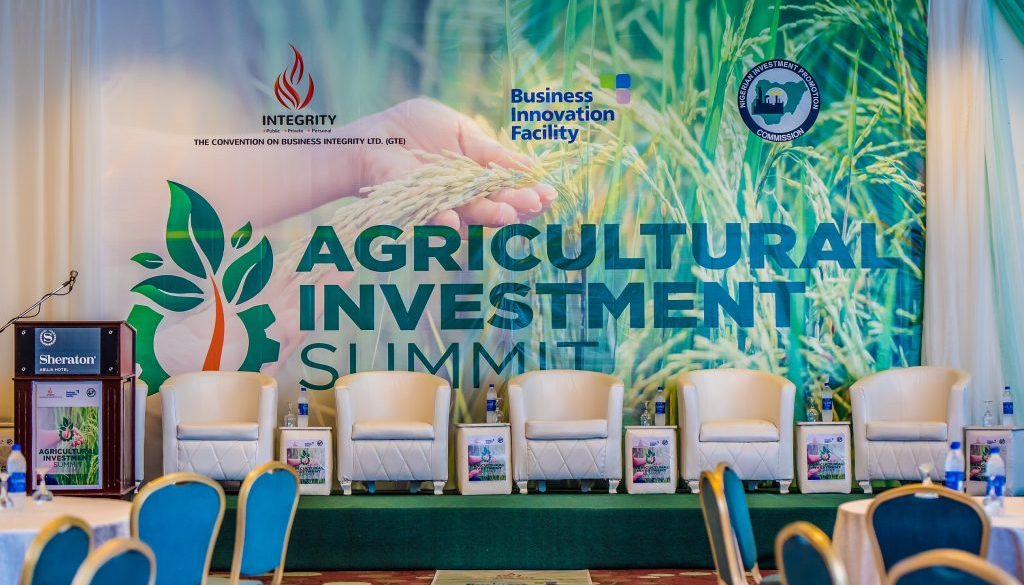 The Convention on Business Integrity (CBi) was the implementing partner for the Business Innovation Facility (BIF) project in Nigeria, working in collaboration with the PriceWaterhouseCoopers, London. BIF was funded by the UK Department for International Development (DFID) and lies at the heart of the UK Government's commitment to building stronger partnerships with business. The programme is aimed at developing new market systems approaches – working in partnership with business and other market participants – that ultimately lead to improvements in the livelihoods and well-being of poor people, whilst improving bottom lines for commercial organizations. In addition to Nigeria, BIF also has projects in Myanmar (Burma) and Malawi.
During the 3-year pilot learning phase which ended in December 2013, CBi successfully delivered 10 major BIF projects and several other smaller ones across areas of business as wide-ranging as banking and credit facilities, agribusiness, food and beverage production, domestic gas consumer products and solar power.
The second phase of the BIF programme commenced in first quarter of 2014, and builds on lessons learned from the pilot phase. During this phase, the programme sought to understand how and why markets are failing to serve the poor and, through the provision of technical assistance, support businesses to invest in ways that address these problems. In effect, BIF facilitates commercially sustainable innovations that have the potential to address the root causes that prevent market growth and limit the poor from economic participation as producers, consumers or employees. The main mechanism for facilitating change is through delivery of technical assistance to selected partners (service recipients) who demonstrate an interest in market-changing business innovations.
The five-year BIF II programme ran from March 2014 to August 2019, and focused on five (5) major market value chains: cassava, aquaculture (catfish), dairy, maize and information services for cash crops. The dairy market was selected due to its potential to reach the poorest women in society, who are found in northern Nigeria. Maize and cassava were chosen as these markets cover the largest numbers of the poor generally in northern and southern Nigeria respectively. The aquaculture market was selected because it was growing in popularity amongst the poor as an alternative source of protein, but failure rates were high. Finally, information and advisory services was selected as it represented one of the most obvious constraints to growth and productivity across all agricultural markets in the country. For instance, at the start of the programme, government extension service was only available at a rate of 1 extension worker to 10,000 farmers.
When measured in August 2019, BIF Nigeria's interventions were being utilised by 647,331 poor producers, of which 563,531 have recorded a cumulative net increased income of £31,457,106. This represents a significant over-achievement of the end of programme targets – the utilisation target was overachieved by 297%, the number increasing income by 336% and the net income increase by 95%. This scale of impact has been primarily driven by the programme's interventions in the maize and information & advisory services markets, though the greatest depth of change was achieved within the dairy market. Significant impact in the first two markets was achieved by building long-term and trusted relationships with significant scale agents – for example the Maize Association of Nigeria (MAAN) and the Federal Radio Corporation of Nigeria (FRCN) – through whom BIF was able to reach significant numbers of smallholder farmers (SHFs).
The depth of market change achieved in the dairy market, with local cooperatives now producing commercial quantities and qualities of milk through rural milk processing centres, was a consequence of BIF's methodical approach of working up the value chain with service recipients over multiple years to increase levels of value addition.
To ensure BIF's learnings and business models continue to be utilised and scaled up after the programme ends, the team partnered with the Nigerian Investment Promotion Commission (NIPC) to host an Investment Summit in August 2019, which aimed to attract private and public investment into our most successful innovations. As a result of this partnership, NIPC have agreed to host all of BIF's key outputs (for example, the MAS documents, investment profiles detailing BIF-supported business models, and various technical reports produced by the programme) on their website so that organisations and individuals will have a contact point to enable them to replicate BIF's success in the future.