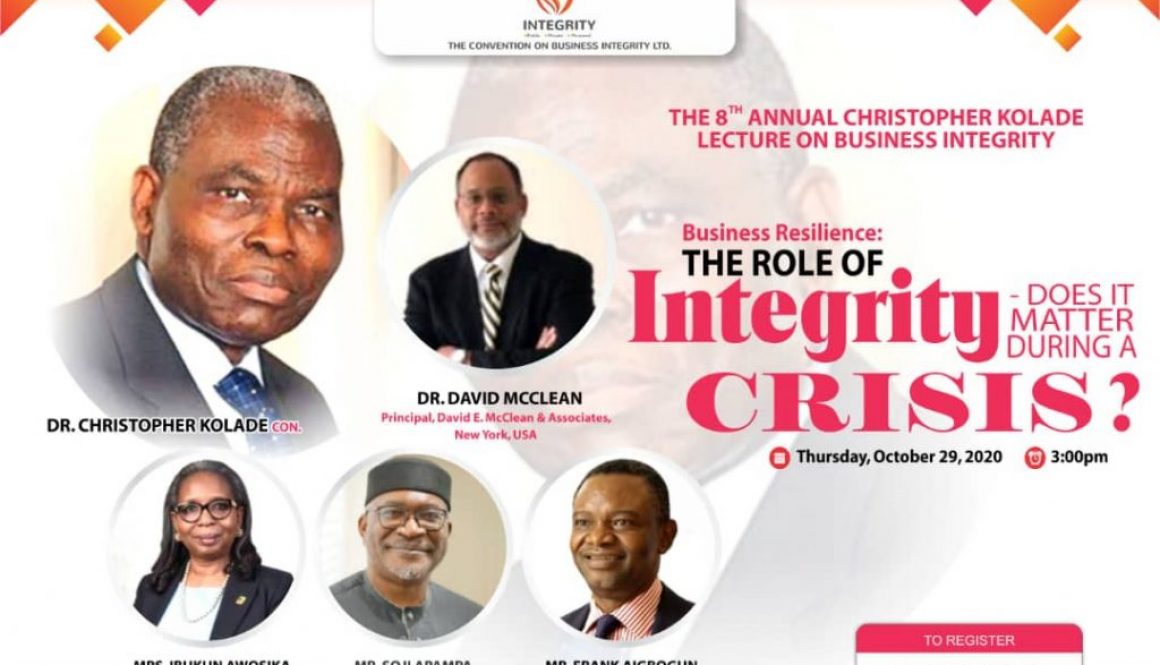 These. Are. Interesting. times.
Never has the world, at least not in recent times, witnessed such a huge disruption to our social and economic life. The COVID-19 pandemic brought the world to a standstill for a few months; dealt a huge blow to individuals and businesses all around the world. A major challenge has been how to navigate these interesting times whilst still holding on to our moral/ ethic strings.
There has been varied opinions on how Governments, Corporations and businesses around the world have reacted to the pandemic. Businesses and corporations all over the world have been impacted in varying degrees; some have collapsed under the burden of the huge costs incurred during the lockdown, most economies have been negatively affected, while some have had to re-strategize and seek for alternatives to remain afloat. People have become more vulnerable, and we could say to some extent that systems and institutions could have been compromised. Are the tenets of Business Integrity still applicable in the midst of a falling world? How can we sustain our values while staying afloat in times like this?
More